Season-Memorial Day Weekend through February 28th

The ultimate Sun Valley fly-fishing experience!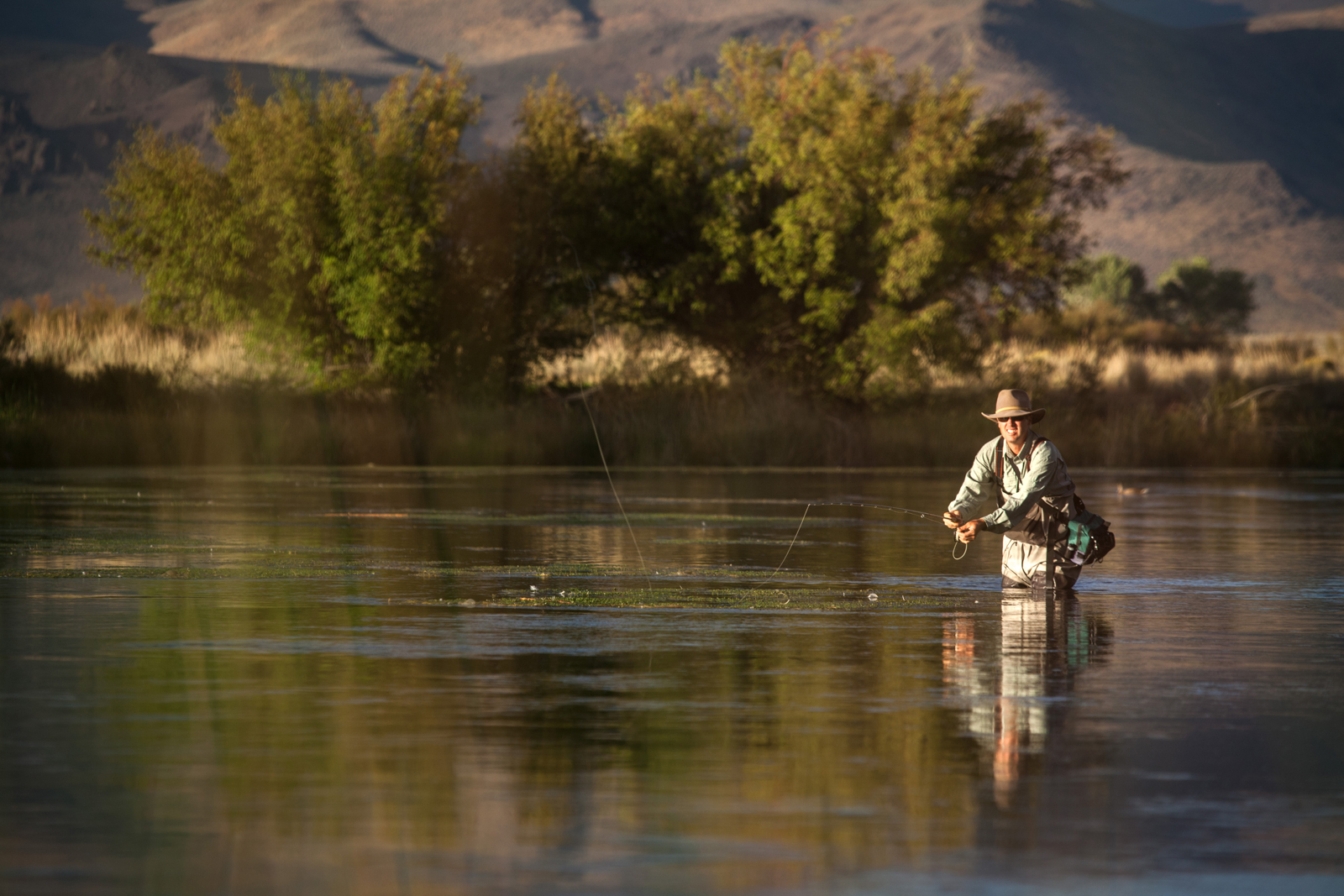 Silver Creek is widely recognized as North America's premier spring fed fishery. Primarily flat and crystal clear water, Silver Creek offers anglers the opportunity to view and stalk the densest population of trout for a river of this size in the United States.  Make no mistake however, Spring Creek is considered graduate school for fly-fishermen and women and will challenge even the most experienced angler. 'The Creek,' however has certainly yielded its share of trout to the novice fly-fisherman as well.
The Fish: Rainbows comprise about 70% of the trout population and are usually found in the 14-17 inch range. Bigger rainbows are not an uncommon catch and will grow well into the mid-twenty inch range. Even bigger than the rainbows, the brown trout (the other 30%) are most frequently caught in the 5 and 6 pound range.  However, bigger browns can be found and are landed at 9 pounds and more!!! Catching one of these 'pigs' on the required light weight leader and tippet is a thrill that will never be forgotten.
Angling Tips: It's all about the bugs… and Silver Creek boasts an incredible variety of hatches. Ever changing daily frenzies of Mayfly hatches include the Creek's legendary Brown Drakes (June), Tricos (July), and Mahogany Dunns (September) among others. Damsels, Hoppers, Beatles, and Caddis scrape the surface of other favorite menu items. Without forgetting your nymphs, one thing is certain; Silver Creek is one of the most interesting and challenging dry fly fisheries anywhere.
Throw in Idaho's high desert dreamlike setting and Silver Creek represents the essence of fly-fishing for many. If there was ever a river to bring a guide on, Silver Creek is it. Take a trip to Silver Creek with one of Sun Valley Mountain Guides' experienced guides and you will leave a better angler and fulfill the dream of many an angler to fish in Ernest Hemingway's favorite fishing spot – Silver Creek.