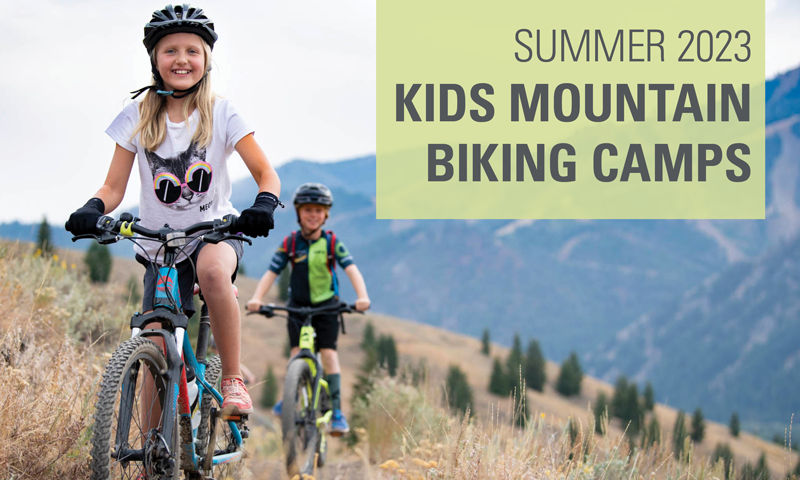 These camps fill up quickly!
CALL & RESERVE YOUR SPOT TODAY
208.726.4501

SUMMER 2023 SESSIONS*:
JUNE 12-15
JUNE 19-22 (GIRLS ONLY!)
JUNE 26-29
JULY 17-20
JULY 24-27
JULY 31- AUGUST 3

MONDAY – THURSDAY, 9AM – 2PM
Meet @ Sturtevants in Ketchum
*Camps will be broken up according to age during the camp
KIDS MUST HAVE MOUNTAIN BIKING EXPERIENCE
AND A FUNCTIONAL BIKE
OBJECTIVES: Teach kids to ride safely, skills & development (braking, shifting, ascending & descending), trail etiquette & more.
COST: $350 OR $100/DAY FOR DROP INS
(GRATUITY NOT INCLUDED)
BIKE RENTALS:
30% OFF WITH FULL CAMP REGISTRATION, PENDING AVAILABILITY.
(INCLUDES HELMET)