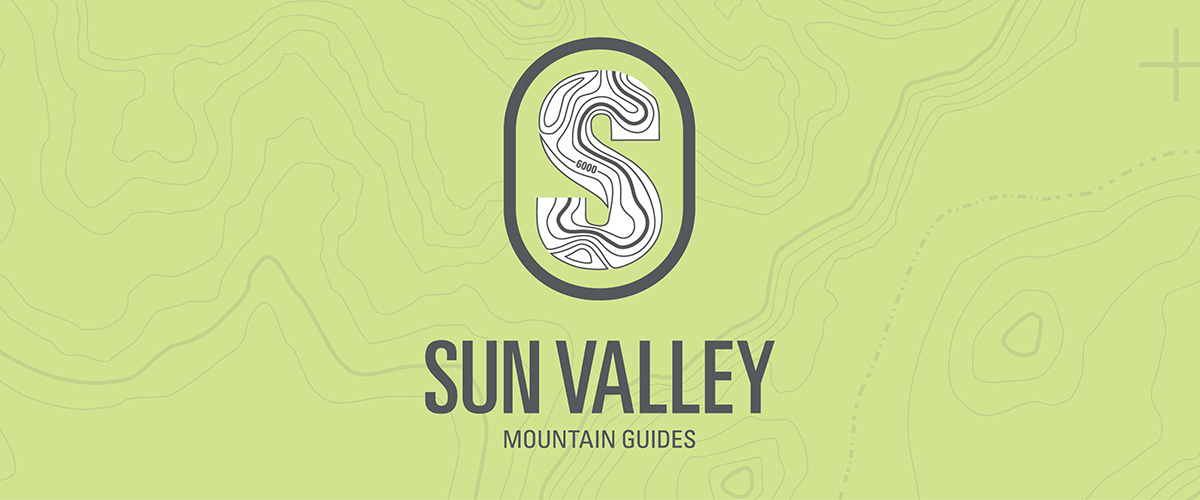 Guided Mountain Biking
Ride the legendary singletrack mountain biking trails surrounding Sun Valley with an expert mountain bike guide.
Based out of the Valley's Best Bike Shop, Sturtevants, Sun Valley Mountain Guides (SVMG) offers guided mountain biking tours and instruction custom tailored to the skill and fitness level of your group.
Terrain choices for our guided mountain biking excursions can vary from double track fire roads with flat to moderate grades great for families and beginners, to epic single track adventures with challenging climbs and adrenaline loaded descents for the more fit and adventurous.
Immerse yourself in the stunning beauty of mountains, meadows, and streams while experiencing the joy and freedom of traveling through it on two wheels.  Choose from 3, 5, or 8 hour tours.
Guided Mountain Bike Trip Details
Guides: SVMG guides are avid cyclists with special safety certifications, expertise in mountain bike construction, and a desire to share their enthusiasm for our natural environment. Many of our MTB guides are PMBI certified.
Gear: Sturtevants offers a remarkable mountain bike rental and demo fleet and was recently recognized as a Top 100 Bike Shop in North America by Bicycle Retailer & Industry News. Guide customers receive 30% OFF rentals for their ride!
Guests: Maximum 5 guests per guide for mountain biking trips. Pricing is based on 1-2 people, additional riders may be added for a modest charge. Children must be 8 years old to accompany a parent on a guided trip. Unaccompanied children must be 10 years of age.
What's included: Your guided trip includes transportation, a knowledgeable local guide, water and/or other beverages. Lunch is complimentary for full day (8 hr) trips and can be added to shorter trips for a nominal charge.  You are always welcome to bring your own snacks. (Guide gratuity is not included and very much appreciated!)
Where we meet: Guests meet their guide at Sturtevant's Cycle Haus – 340 N. Main Street in Ketchum, ID.
Mountain Bike Skills Instruction
Learn how to properly handle your bike in our 'Learn to Ride' or 'Skills Progression' instructional curriculum in a fun and relaxed atmosphere with a qualified instructor.
Check out our MTB Trips and MTB Instruction options – then call 1-800-252-9534 OR email us to book a memorable day!
| MTB Guided Tours & Instruction | Price for 1 to 2 riders | Each Additional Rider (Max 5 riders) |
| --- | --- | --- |
| Half Day Guided Trip (Up to 4 hours) | $295 | $95 per add'l rider |
| Full Day Guided Trip (Up to 8 hours, Includes Lunch) | $495 | $135 per add'l rider |
| Skills Instruction (Up to 3 hours) | $225 | $65 per add'l rider |
GUIDED MTB TRIPS
Baldy Lift Access Descent – One of our favorite MTB trips is a classic and starts with a Sun Valley Gondola and chairlift ride to the top of world famous Bald Mountain. Trails lead off the summit and descend up to 3000 vertical feet over eleven miles of epic trail, or session the upper mountain flow trails via the chairlifts for shorter laps. A top to bottom lap usually takes 2-3 hours (can do one or more) Technically & Physically Moderate. Lift ticket not included. 3-8 hour trips
Adams Gulch – Ride from town to warm up or shuttle to the nearby trailhead. Adams Gulch offers a wide variety of trails for all cross-country riding abilities, and is a favorite for honing bike-handling skills. Technically Moderate; Physically Moderate to Strenuous. 3-8 hour trips
Harriman Trail – The Harriman is perfect for groups and those looking for a non-intimidating mountain bike experience. The trail meanders up to 18 miles along the headwaters of the Wood River accompanied by a dramatic Boulder Mountain backdrop (bring your camera!). Handcrafted streamside lunches may be enjoyed en route. Technically & Physically Modest. 3-8 hour trips.
Greenhorn Gulch – Your SVMG guide will lead you through the many paths of 'Greenhorn'. You'll enjoy great climbs, long descents, and dramatic views. Technically Moderate/Advanced & Physically Moderate/Strenuous. 3-8 hour trips
Fox Creek – Fox Creek and Chocolate Gulch are local favorites that offer route variations depending on the time available and guest aspirations. Excellent singletrack and quick access make this a top choice for riders looking for a good workout close to town. Technically and Physically Moderate to Strenuous. 3 or 5 hour trips
Corral Creek – A natural group ride and moderate introduction to singletrack biking. Corral Creek is suitable for a range of skills as it can progress from the basic riding skills to exhilarating, yet straightforward single-track. Technically & Physically Moderate.  3 hour trips
Sturtevants Adventure Rides – Expose yourself to some of the best mountain biking anywhere. Unravel the maze of trails in the Smoky's, discover the old mining roads of the Pioneer Range, or tap into the more adventurous and lesser known trails of the area.  Technically & Physically Moderate to Difficult (per guest preferences) 3-8 hour trips
Custom, Combo & Overnight Trips – We excel at tailoring custom outdoor adventures that include hiking and biking to suit individual interests. Let us know if we can help plan a family or group escape.