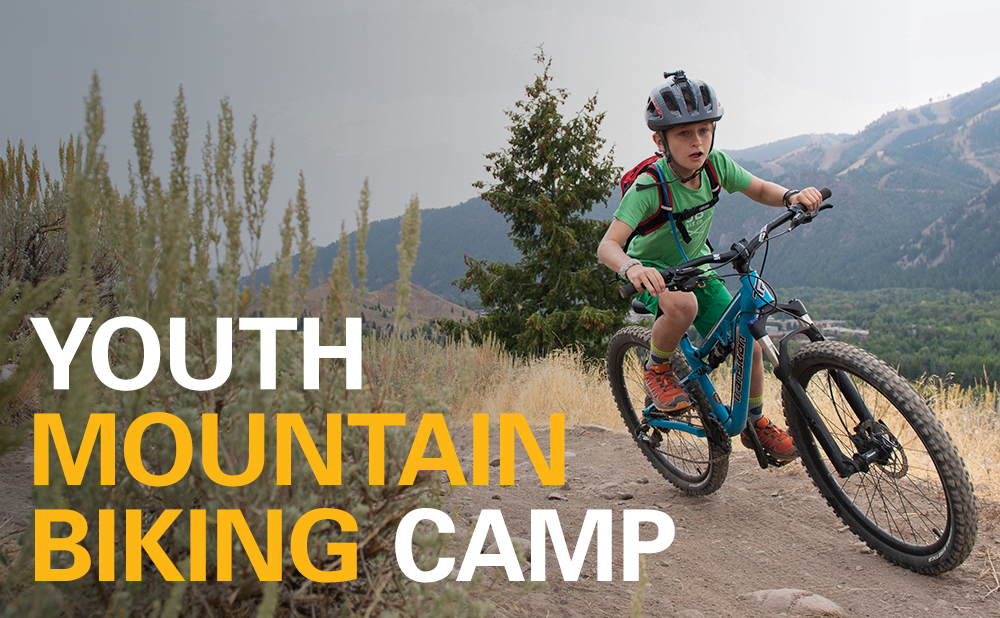 2021 SUMMER SESSIONS BY AGE
Ages 8-10 Skill Group
Ages 10-12 Adventure Group
JUNE 14-17
JUNE 28-JULY 1
JULY 19-22
AUGUST 2-5
AUGUST 16-19
Ages 12-13
JULY 12-15
9AM – 2PM
MEET @ STURTEVANTS IN KETCHUM
*KIDS MUST HAVE MOUNTAIN BIKING EXPERIENCE AND A FUNCTIONAL BIKE
OBJECTIVES:
1. Teach kids how to ride safely
2. Show kids why mountain biking is FUN!
3. Skills Development (braking, shifting, cornering, ascending, and descending)
4. Instill trail etiquette
5. Develop a better understanding of how a bike works
Bring plenty of food (lunch + snack), water, sunscreen, weather appropriate clothing, sunglasses, cycling shorts and cycling/athletic footwear. Full Camp Registration (subject to availability) due the FRIDAY before camp begins. Daily drop-ins (subject to availability) must register by 5 pm the day before.
COST:
$350 OR $100/DAY FOR DROP INS
(GRATUITY NOT INCLUDED)
BIKE RENTALS:
30% OFF WITH FULL CAMP REGISTRATION, PENDING AVAILABILITY. (INCLUDES HELMET)
CALL & RESERVE
YOUR SPOT TODAY
208.726.4501