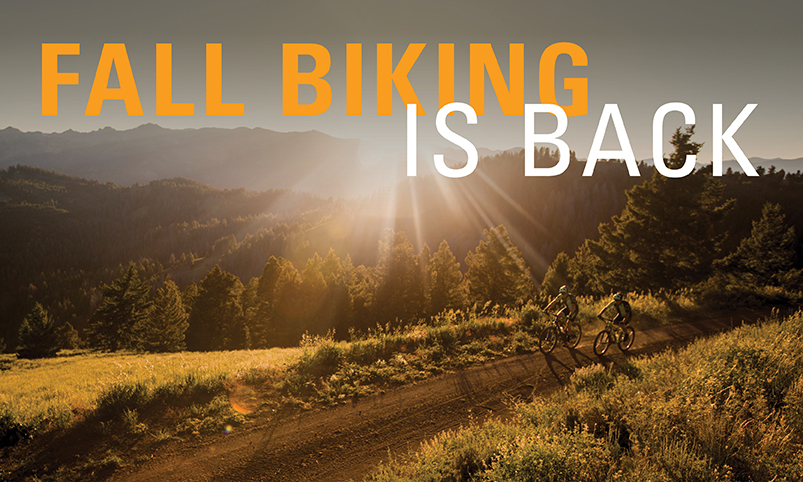 Fall is our favorite mountain bike season. The trails empty out, the smoke and dust goes away, and the extra motivation of ski season helps us to ride further and more often. Not to mention the spectacular colors we get to witness and ride through.
While cycling is still fresh on the mind, it is worth noting that the cycling industry's massive supply issues will continue through 2022! We have bikes (and gear) in stock, and we plan to receive bikes through the winter. So, we encourage you to check in with us! If we don't have what you need now, we may be able to reserve an incoming bike for you (we have hundreds on order) before someone else puts their name on it. 
Fall also gets us excited because ski season is right around the corner. 64 days until the lifts open, but who's counting? Therefore, we are ready for Lease Customers, the best gear on the planet is arriving daily, we are tuning and mounting skis, and we are converting the stores with anticipation of the best season yet! We look forward to seeing you soon and talking ski!