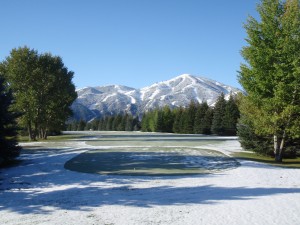 A Sydney Morning Herald article about the "Top Five Aisles of White" US ski resorts voted Sun Valley the best for nostalgia!
Sun Valley, Idaho
You can stay at the elegant, circa 1936 Sun Valley Lodge where Ernest Hemingway, Clark Gable and Marilyn Monroe all warmed their toes in front of open fires. And while the lodge's pace may be slow, the service is impeccable. This is a place to sit with a whiskey and listen to a jazz trio rather than swill beer under a disco ball.
The service ethos extends to the slopes, where log-cabin day lodges offer cooked-to-order lunches and the snow grooming is first rate. The easy skiing is on the valley's Dollar Mountain, whereas Bald Mountain has a constant and enjoyable intermediate/advanced pitch.
Ketchum is the closest town, a short bus ride from Sun Valley Lodge.
Nearest airport Friedman Memorial Airport, Hailey. Fly direct from Los Angeles.
Read more: http://www.smh.com.au/travel/activity/ski-and-winter/top-five-aisles-of-white-20120524-1z6dd.html#ixzz1xEkbztfQ