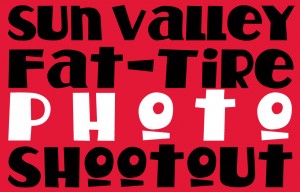 This event sold out last year! Get your tickets online now at http://svfattire.com
Watch as 5 of the best mtn bike photographers in the WORLD duke it out for the title of Best Fat Tire MTB Photographer!
The Line Up: Jordan Manley, Scott Markewitz, Sterling Lorence, Dan Barnham and returning champ Steve Lloyd – back to defend his title!
Anyone can enter the Fat Tire Best Shot contest for a chance to win $150 – click here for details.